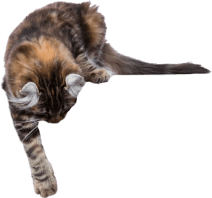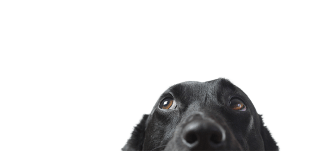 Vs.
See How Spot Stacks Up
Want to learn more about how Nationwide Pet Insurance compares to Spot Pet Insurance? We've rounded up a few of the most significant differences in coverage limits, pricing, routine care and more. 
Take a look at a few key differentiators between Spot plans and Nationwide plans. You might just be surprised.
Here's what you need to know about Nationwide's pet health insurance: 
Nationwide doesn't allow policyholders to choose their own annual deductibles.
Nationwide Wellness plans require you to meet your deductible and copay.
Nationwide enforces an upper age limit for enrollment for some plans.
Nationwide's multi-pet discount is 5 percent off the second and third pet and then 10 percent off the fourth pet and any pets after. Spot's discount is 10 percent off the second pet and all after.
Nationwide's money-back guarantee period is 10 days. Spot's money-back period is 30 days.
The chart below gives a comprehensive look at the core features of each brand. Pet Insurance Nationwide looks different from Spot Pet Insurance. The more you learn, the better able you'll be to decide what's right for you.
Read on for more about the top five differentiators between Spot and Nationwide.
Your FAQs answered:
Five reasons to consider Spot over Nationwide
1. Nationwide Set Reimbursement vs. Spot Customizable Reimbursement
Your Nationwide Pet Insurance coverage looks different in regards to the reimbursement levels. Nationwide offers only a set reimbursement rate of 90 percent with no options to customize. 
Spot provides reimbursement rate options you can choose from to customize your coverage: 90 percent, 80 percent, and 70 percent While you can still choose to get 90 percent back, Spot offers other options because it allows you to build a premium and a health care plan that works for your specific needs and budget.
This is important to us because we want to protect your pet and help them get the best care. We also want this to be accessible for a lot of people. By setting a lower reimbursement rate, for example, you can customize a lower premium. Being a pet parent can be difficult; this is just one way that Spot Pet Insurance is committed to making it easier for you!
2. Nationwide Wellness vs. Spot Preventive Care
While both companies offer preventive – or wellness – care that you can add to your base plan for a little extra cost, you should know about some key differences when it comes to pet insurance.
With Nationwide Whole Pet Plan, you'll need to cover your deductible and the cost of a 10 percent copay before you can receive reimbursement for routine/wellness exams and services. Your 14-day waiting period also applies to Wellness coverage with Nationwide.
Spot's preventive care options are not subject to deductible, copay, or waiting period. This ensures that your pet gets the care they need at the moment that they need it. 
3. Spot Pet Insurance vs. Nationwide Pet Insurance Coverage age limits
Take a look at Nationwide Pet Insurance reviews. You will learn that Nationwide does not accept new enrollments of dogs and cats over ten years old for Nationwide Medical and Feline Select Plans. Also, pets must be a minimum age of one year old to enroll in Whole Pet with Wellness plans.
Spot has no upper age limit, and pets just need to be eight weeks old to enroll. Spot understands that the first year of a puppy or kitten's life can be expensive with spaying, neutering, vaccines and accidents.
That's why we have these views regarding age limits and restrictions. At Spot, no matter how old your animal is, you can rest assured that they will be provided the care they need. From their first night home to their golden years, we walk pets through every stage of their lives. 
4. Nationwide five  percent discount on second and third pets vs. Spot 10 percent discount
Do you have multiple pets? If so, you're going to want to learn more about this critical difference between the insurance coverage provided by Spot and Nationwide.
With Nationwide's multi-pet discount, you get a 5 percent discount on added policies for a second and third pet. When you add your fourth pet with Nationwide, you get a 10 percent discount on that policy and any added beyond that.
With the multi-pet discount on a Spot Pet Insurance plan, all added pet policies after the first pet get a 10 percent discount.* Yes, it's really that easy to ensure that all of your family's pets are properly protected and cared for.
5. 10-Day money-back vs. 30-Day money-back guarantee
When you enroll in a Nationwide policy, you have a 10-day window that you can get your money back, should you change your mind.
Spot's money-back period is 30 days, giving you more time to feel comfortable in your decision.** We want you to be happy and confident in your decision to join us. That's why we're committed to giving you a longer period of time should you change your mind about our insurance products.
Veterinary Pet Insurance that hits the Spot
We're sure that once you see what Spot Pet Insurance offers, you'll understand why this is a pivotal decision for your pet.
Picking a pet insurance company can help pet parents manage hospitalizations, chronic conditions, and preventative care. Truly, vet bills should never stop a pet owner from new adventures with their furry friends.
Read more about Spot vs. Nationwide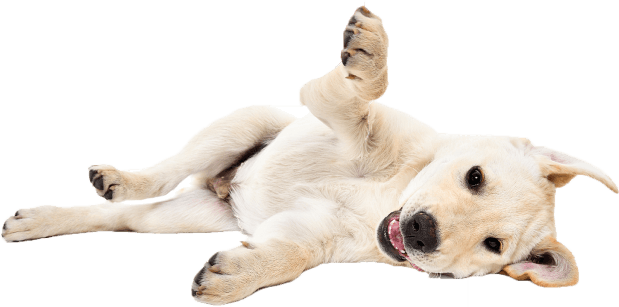 30-Day Money Back Guarantee
Therapeutic Diets & Dietary Supplements
Certain vaccines don't require coverage
Accident-Only Plan Available for All Pets
No hereditary or congenital limits
All Pets Eligible Regardless of Health
Unlimited Lifetime Benefit Plan
Included
*Comparison information is provided using publicly available information as of 8/7/2020 and is only meant to summarize program features, not a specific plan. Review the provider's plan terms for more details. The description of the providers' plans are not provided by that company. If you have questions about other plans, please contact an agent of that company. It is our intention to provide fair and accurate comparison information. We attempt to keep information up to date but it may change from time to time. If you are aware of any inaccuracies or changes in the information provided, let us know by emailing service@customer.spotpetins.com.