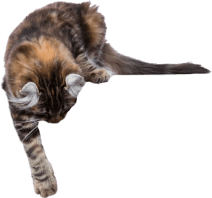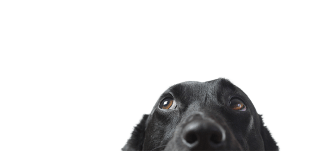 Vs.
See how Spot stacks up
Some people say comparison is the thief of joy. At Spot, we're happy to compare ourselves to others. We're confident in our coverage and know if you decide to join us, you will be, too.
Not only does Spot provide your pet with the care they need if anything happens. We're also here to support pets at all times, including handling preventative care.
Here, we take a look at a few key differentiators between pet insurance plans from Spot and Figo:
Figo does not have a preventive care or routine care coverage option. If you select Figo Pet Insurance and your pet needs preventative or routine care, you could be paying out of pocket. Those vet bills can add up. 
As a Figo customer, you need to pay an additional monthly premium to get coverage for exam fees. This is not the case if you opt for Spot Pet Insurance.
Figo plans do not cover microchipping. Lost dogs with a microchip were returned to their owner 52.2 percent of the time. Dogs without this chip? 21.9 percent  of the time. 
Figo has a separate cap on how much they will reimburse for alternative therapies. If your pet's alternative therapy costs more than this cap, you'll have to pay for those yourself. 
Figo's underwriter was founded in 1973, while Spot's underwriter was founded in 1822. We've learned a lot in that time on our quest to perfect pet health.
The breakdown below gives a look at the core features of each brand. Below that, we dive deeper into the top five differentiators between Spot and Figo.
Here are a few reasons Spot stands out as the ultimate pet coverage provider:
Five reasons to consider Spot over Figo
1. Spot has two Preventive Care Coverage* Options. Figo doesn't offer routine coverage.
At Spot, we understand the importance of preventive healthcare. Going in for annual vet visits can help reduce the risk of illness later in your pet's life. We also know those costs can add up — and we want to do everything we can to make being a better pet parent easier.
To support pet parents in taking those preventive care measures, we offer two Preventive Care coverage options policyholders can add to their plans. Spot's Preventive Care Coverage* options are not subject to deductible, copay or waiting period.
On the contrary, Figo does not provide a preventive or wellness option. Life-improving measures like vaccinations, spay/neuter. Their preventive Wellness Powerup plan that covers such procedures is limited to certain states.
2. Spot Coverage includes Exam Fees. Figo requires an additional cost to cover Exam Fees.
At Spot Pet Insurance, your Accident-Only or Accident & Illness plan will cover exam fees that are related to a covered condition. If your pet is undergoing cancer treatment, a covered condition, the exams are eligible for reimbursement. 
We know how stressful exams and hospitalization can be. We want to make it as easy as we can for loving pet parents getting their animals the care they deserve. That's why this plan also covers things like tooth extractions and poison consultations.
In comparison, Figo's coverage does not extend to exam fees unless policyholders add Veterinary Exam Fees coverage to their plan options, which costs extra.
3. All Spot plans cover microchipping. Figo plans do not.
Microchip implantation is quick, simple and can help pet parents reunite with lost pets. All Spot policies cover implantation; Figo policies do not. That means it's not included in the Figo Pet Insurance cost for your pet to get microchipped.
At Spot, we want to provide you with the resources you need to be the best pet parent you can be — and ensure your best chances of reuniting with your furry friend if they get lost. 
4. Spot reimburses alternative treatments for covered conditions. Figo does, too, but with limitations.
Spot reimburses pet parents for alternative treatments recommended and performed by a vet professional, as long it's to treat a covered condition. This may include acupuncture, hydrotherapy, chiropractic, and laser therapy, to name a few. These therapies can prove restorative for your pet, ultimately providing them with a higher quality of life. 
Figo's care packs also reimburse for alternative treatments, but only for acupuncture and chiropractic. Figo's reimbursement rate varies. The cap depends on your overall annual limit; it can be from $150 to $1,000.
5. Spot's underwriter has nearly a century of experience. Figo has less than 50 years.
Experience is a wise consideration when weighing who you're going to trust to have the backs of you and your pets. United States Fire Insurance Company underwrites all of Spot's policies. They've been providing leading insurance since 1822.
Figo's policies have three different underwriters, founded in 1973, 1980, and 1986.
If you want coverage that's proven reliable over centuries, Spot Pet Insurance is the way to go. 
Planning for wellness plans
We hope this answers some of your most important questions regarding the difference between Spot Pet and Figo pet insurance companies. 
If you have any additional questions or concerns, contact Spot Pet Insurance. Whether you have a cat or dog, rest assured that Spot Pet Insurance wants to help you give your pet all the care they require.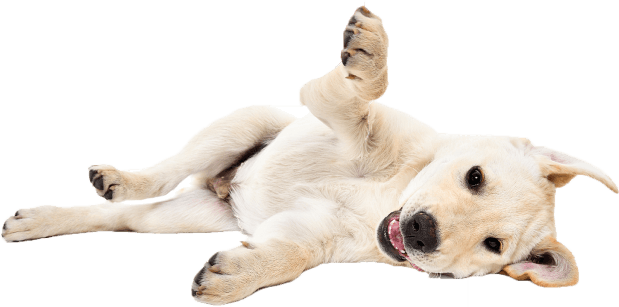 30-Day Money Back Guarantee
Therapeutic Diets & Dietary Supplements
Certain vaccines don't require coverage
Accident-Only Plan Available for All Pets
No hereditary or congenital limits
All Pets Eligible Regardless of Health
Unlimited Lifetime Benefit Plan
Included
*Comparison information is provided using publicly available information as of 8/7/2020 and is only meant to summarize program features, not a specific plan. Review the provider's plan terms for more details. The description of the providers' plans are not provided by that company. If you have questions about other plans, please contact an agent of that company. It is our intention to provide fair and accurate comparison information. We attempt to keep information up to date but it may change from time to time. If you are aware of any inaccuracies or changes in the information provided, let us know by emailing service@customer.spotpetins.com.