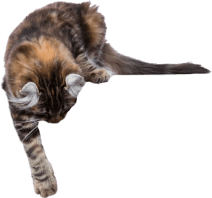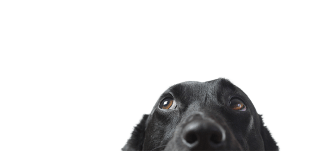 Vs.
See How Spot Stacks Up
At Spot, we're all about what goes into your coverage. Together with our underwriter, United States Fire Insurance Company, we think we provide some best-in-show coverage.
It's part of our commitment to be there for your pets and make it easier to be the best pet parent you can be. Want to learn more about what makes us stand out from other pet insurance providers like Embrace Pet? How do these policies differ, and what does each pet insurance cover? 
Here are some of the ways Embrace Pet Insurance differs from Spot:
Embrace requires additional fees to get coverage for microchipping and supplements.
Embrace multi-pet discount may only be 5 percent, depending on the state.
Embrace limits new enrollments to pets under 14 years old. If your pet is older than that, Embrace will not allow you to enroll for their coverage. 
Embrace has a six-month waiting period on orthopedic conditions unless customers complete an exam and waiver process. You can be in limbo waiting for months — which could be detrimental if your pet needs veterinary care before that six-month period is up. 
Check out our comparison chart for a quick look at our key differentiators from Embrace, or keep scrolling down for a fuller comparison of Spot and Embrace. Our comprehensive guide regarding what you need to know about Spot and Embrace will help you make your decision. 
Five reasons to consider Spot over Embrace
1. Embrace microchipping coverage is an extra cost
Microchipping is an important measure that helps pet parents protect their pets from being lost. If your dog or cat gets lost, a microchip gives them the best chance of finding their way back home to you. Microchipping may cost between $30 and $50, and pricing varies by location.
Spot includes coverage of microchipping in all core plans. This extra measure will provide you with valuable peace of mind, so we're happy to offer it to pet parents.
To be reimbursed for microchipping with an Embrace pet insurance policy, you need to add on their Wellness Rewards, which is an additional cost on top of your Accident & Illness premium.
2. Embrace has an upper age limit
At Spot Pet Insurance, we passionately believe that all pets should have access to exceptional coverage regardless of their age.
Embrace will not enroll new dogs or cats 14 years old or above.
Although older pets are likely to have more pre-existing conditions that won't be covered if they are enrolled later in life, we still want the decision to get pet insurance to belong to the pet parent.
With that, Spot has no upper age limits for enrollment and only requires pets to be older than eight weeks of age. Once your pet is eight weeks old, you're welcome to enroll in Spot Pet Insurance's coverage. Getting your pet covered sooner will help ensure that you have the support you need early on in their life. 
3. Embrace coverage for supplements is an additional cost
Does your dog or cat currently require supplements to maintain their health? To be eligible for coverage of supplements or prescriptions with an Embrace policy, you need to purchase their Wellness Rewards.
However, Spot takes a holistic approach to pet wellness care. That means that Spot policyholders are eligible for reimbursement of supplements and prescriptions to treat covered conditions with a base Accident-Only or Accident and Illness Plan. Spot Pet Insurance plans make it that simple to provide your pet with the supplements they need to thrive. 
4. Embrace multi-pet discount isn't 10 percent in all states
Why should you pay more for pet health insurance if you have multiple pets? We believe all of your pets should have access to coverage — and that you should be rewarded for your loyalty.
Embrace offers a multi-pet discount, but it may only be 5 percent off depending on the state you live in. Spot's multi-pet discount is 10 percent off added policies in all 50 states — customer care that cares.
5. Embrace has a six-month orthopedic waiting period
While Spot and Embrace share the same 14-day waiting period for Accident & Illness Coverage, Embrace doesn't extend this to orthopedic conditions (which include hip dysplasia, ligament tears, intervertebral disc disease, arthritis, and bone fractures and cancers).
To have the six-month waiting period reduced, customers need to have an orthopedic exam performed by their vet within the first 14 days of their policy activation. Embrace does not cover the exam unless the customer has added Embrace Wellness Rewards to their policy.
At Spot, orthopedic conditions are given the same 14-day waiting period without any exam needed. 
The Spot treatment
At Spot, we're believers in making pet parenting as easy as possible — while providing your pet with everything they need to thrive. We help pet parents support their cats and dogs by covering wellness exams, spay/neuter, and diagnostic testing.
You can just play all day with your pets without worrying about exam fees or surprise costs. You love your routine with your pets, so Spot is here to support that routine with emergency and routine care.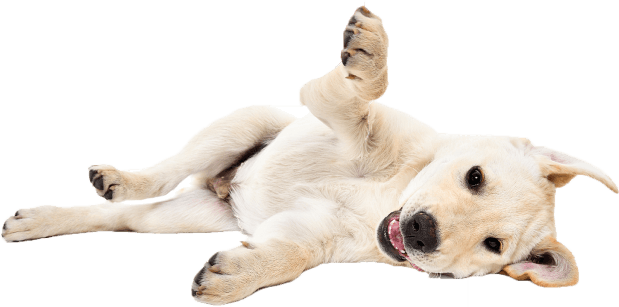 30-Day Money Back Guarantee
Therapeutic Diets & Dietary Supplements
Certain vaccines don't require coverage
Accident-Only Plan Available for All Pets
No hereditary or congenital limits
All Pets Eligible Regardless of Health
Unlimited Lifetime Benefit Plan
Included
*Comparison information is provided using publicly available information as of 8/7/2020 and is only meant to summarize program features, not a specific plan. Review the provider's plan terms for more details. The description of the providers' plans are not provided by that company. If you have questions about other plans, please contact an agent of that company. It is our intention to provide fair and accurate comparison information. We attempt to keep information up to date but it may change from time to time. If you are aware of any inaccuracies or changes in the information provided, let us know by emailing service@customer.spotpetins.com.