Cane corso
Brave / Loyal / Affectionate
The cane corso is a calm, self-assured guard dog who loves his family and will protect them from any threats. Learn more about this breed here.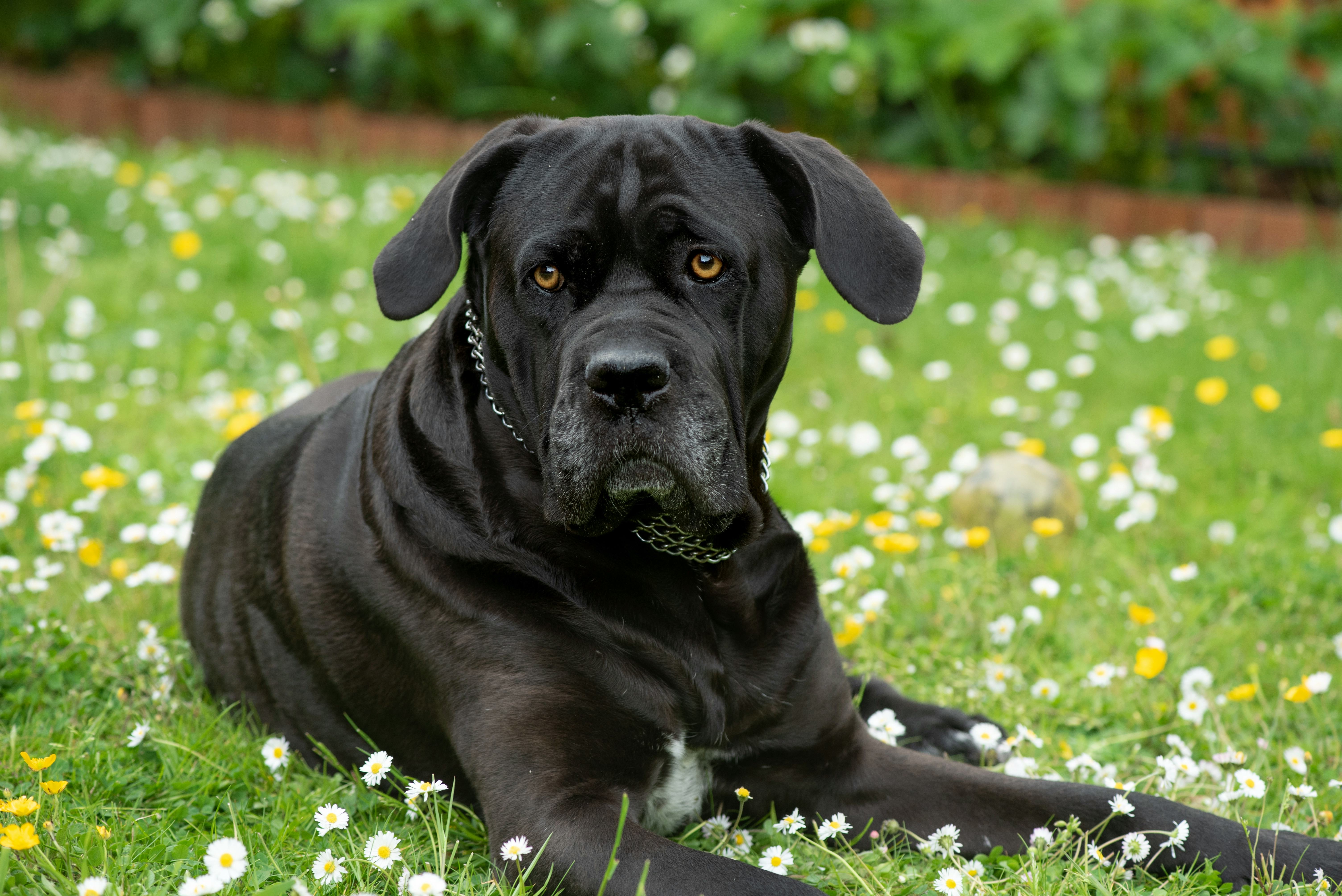 Breed Profile
Height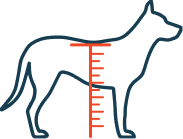 Weight

Lifetime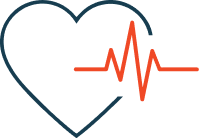 Amount a Spot accident & illness plan would cover*
*Hypothetical reimbursement examples illustrate reimbursement of an eligible vet bill at the noted reimbursement rate, assuming the annual deductible had already been met.
Health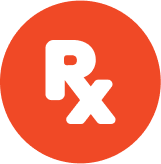 Hip Dysplasia
What is it?
Hip dysplasia develops when a dog's hip and joint socket become malformed.
% Dogs affected:
Hip dysplasia is a very common health problem for larger breeds, and one study found that 3 % of all dogs have the condition.
Clinical signs:
Reduced range of motion in the hips, decreased willingness to exercise or walk, falling or unsteadiness, stiffness, bunny hopping, limping, and obvious pain.
Treatment:
Femoral head ostectomy, hip replacement surgery
Health risks:
A cane Corso is more likely to develop hip dysplasia if they over-exercise, dogs that under-exercise are also more prone to hip dysplasia, and obese dogs are also at a higher risk of hip dysplasia.
Epilepsy
What is it?
Like epilepsy in humans, canine epilepsy causes seizures.

% Dogs affected:
Less than 1%.

Clinical signs:
Uncontrolled movements like running in circles, loss of consciousness, fainting, disorientation, muscle twitching, stiff muscles, drooling, and aggression. 

Treatment:
Vets recommend various medications for treating canine epilepsy. They include: Levetiracetam, Zonisamide, Phenobarbital, Potassium Bromide 
Health risks:
If you have a dog with epilepsy, supervise them when going up and down the stairs, after a seizure, make sure to monitor your dog and call your vet if necessary, watch for side effects caused by your dog's anti-seizure medication. 
Demodectic mange
What is it?
Mange is an irritating skin condition caused by microscopic mites. Demodectic mange is common in dogs between 12 and 18 months old due to an immature immune system.

% Dogs affected:
Unknown

Clinical signs:
Loss of hair, mostly around the face and eyes, scaly skin, pigmentation, red skin patches, In some cases, fever, loss of appetite, lethargy.

Treatment:
A vet usually recommends a benzoyl peroxide-formulated shampoo for a dog with demodectic mange.
Health risks:
Younger dogs are more prone to demodectic mange, if a dog with demodectic mange has a compromised immune system, treatment may not be as effective immediately. 
Personality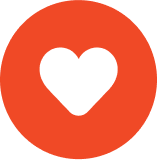 Loyal
Both the Pembroke Welsh corgi and the Cardigan Welsh corgi are loyal and loving to their owners.
Friendly
They are good companions, especially if you like to take long walks or play catch. Cardigans are usually more reserved than their cousins and tend to be much warier of strangers. Pembrokes are more friendly.
Energetic
They're working dogs and have a lot of energy.
Excitable
Both like to bark, whether at the mailman or a squirrel. This can make them great watchdogs.
Intelligent
The breeds are smart and easy to train, especially because they want their owner to be happy. 
Lifetime Care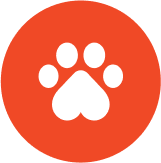 Coat
Cane corsos have short coats, so you only need to brush them once a week or so.
Colors
black, chestnut, fawn, brindle, red
Hypoallergenic
Cane corsos are not considered hypoallergenic dogs. 
Grooming
In addition to weekly brushing, cane corsos require a few other weekly or monthly grooming checks. Their teeth need frequent brushing, and their nails need to be trimmed regularly.
Training
To train a cane corso, you need to be consistent with your rules and be sure of yourself. 
Lifetime Care Cost:
$25910 (Reviews from dog breed-specific parents)
Cane Corso: Dog Breed Information Guide 2022 
If you are looking for a new canine companion to guard you and your family, you may want to consider adopting a cane corso. They are descendants of a large dog of war from ancient Italy, so they are perfectly suited to protect your family while still being a loyal, loving pet.  
Since 2010, they've been recognized by the American Kennel Club. The breed has become increasingly popular in the United States. There's now even a Cane Corso Association of America. 
When you're looking for a new four-legged family member, you want to make sure you pick a dog breed that will fit into your family for both of your sakes. New puppies should be happy and healthy in your home. 
Guard dog breeds, in particular, require a lot of research before you can safely consider bringing them into your home and community. These dogs are known for their protective nature and their loyalty to their families, so that requires a specific level of care.   
Here at Spot Pet Insurance, we want you to have all the information you need before embarking on the adventure of taking a new dog into your home. Is a cane corso right for you and your family? Continue reading to find out. 
Cane Corso: An introduction to the breed 
Cane corsos are an Italian breed of mastiff, so they tend to be large-sized or giant-sized dogs. They're a bit smaller than their close relative, the Neapolitan mastiff.  
Even during puppyhood, they are strong dogs. Cane corsos, both males and females, typically have a wide stomach and a firm, intimidating stance. They have a very strong bite since the muzzle has roughly the same length and width, and their heads are broad. Their ears naturally flop forwards, although breeders often cut or crop them along with docking the tail.
What are the origins of the cane corso? 
The Roman Empire originally kept cane corsos as war dogs due to their obedience and trainability. 
What are the health risks for cane corsos? 
Although generally active and healthy dogs, cane corsos can have a genetic predisposition to hip dysplasia, a malformation of the hip socket and joint. Some cane corsos have idiopathic epilepsy, another inherited condition. This means the dog may be susceptible to seizures. 
Other concerns include:  
Abnormalities of the eyelids  
Degenerative joint disease.  
Most of these can be managed with the help of a vet. As long as you understand the signs and know how to care for a dog with these conditions, you can provide a cane corso with a good home. 
Although there are conditions and concerns you need to watch for, most cane corsos live between 10 and 12 years. You will be able to spend many happy years with your pup! 
Do cane corsos get along with other dogs?  
It's important that you properly socialize a cane corso, as they are fiercely loyal to their families and their mere size may be perceived as an intimidating.   
With the proper socialization (and training!), your cane corso will be able to interact with your community without seeing threats everywhere.   
Do cane corsos get along with children? 
A properly socialized cane corso is generally laid-back and loving around children. 
Cane corsos generally aren't aggressive unless they feel as if their family is in danger and they need to be protected. That is why proper socialization with people and other dogs is so important for their happiness and yours.  
Do cane corsos get along with other dogs? 
It's important that you properly socialize a cane corso, as they are fiercely loyal to their families and their mere size may be perceived as an intimidating.  
With the proper socialization (and training!), your cane corso will be able to interact with your community without seeing threats everywhere.  
How to care for cane corsos 
Like all dogs, the cane corso needs proper care, shelter, and training to ensure a good, healthy life. Here's what you need to know about their care. 
How to be the best parent for a cane corso
Here's everything you need to know about raising, training, and living with your cane corso.
How much does a cane corso puppy cost? 
Cane corso puppies are usually between $800 and $2000. If adopting a cane corso is something you're considering, shelters, rescues, and welfare organizations may charge an adoption fee that often covers the initial care costs of getting a pup adoption-ready. Fees for adoption range from $100, however, for accurate costs it is always better to contact an organization directly. 
Basic training and behavior etiquette for your cane corso 
Training is key, but it takes a lot of time and effort. Some dog breeds even need professional training! Is the cane corso one of them?  
Due to the bond that the breed develops with the pet parent, it's often better for you to train your cane corso yourself than to use a dog trainer.  
Training strengthens your bond with your dog and shows them that you are the boss.  
You don't need to try any really fancy commands (unless you want to). You should train a cane corso with the basics: sit, stay, come, leave, and heel.   
Commands like this will help your cane corso look to you for guidance, so you can help them discern between a true threat and a false one.  
Early socialization is also important to ensure that they remain friendly and well-behaved after the adoption process.  
To train a cane corso, you need to be consistent with your rules and be sure of yourself. 
What foods should a corgi never eat?
As is the case with any dog, make sure to avoid giving your corgi any of these foods: Chocolate, macadamia nuts, grapes, onions and garlic, raisins, dairy products, excessive salt, dough or yeast, avocado